Temporary Test Termination Systems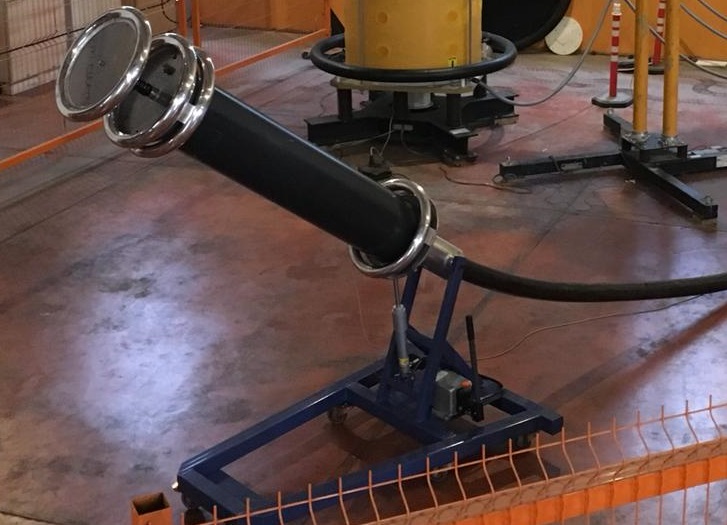 Temporary Test Termination can be used for HVAC testing of newly installed GIS feeder & termination & cable system before jointing to existing cable network. Otherwise the new system shall be energized without HVAC test performed. In the same way, it can be used for extended connection of HVAC test devices to inaccessible test objects in sites with restricted area. The product has been developed after long term R&D projects. FAT acceptance tests (including 216 kV AC HV test) were carried out to satisfy all customer requirements. This product now is available to be manufactured in our production line.
The specific advantages of EMELEC test termination versus conventional products is fast and convenient assembly procedure.
Since the EMELEC test termination offers excellent partial discharge performance, sensitive PD measurements may be performed up to the rated voltage of the termination.
Advantages of the product can be summarized as following:
. Simple and standard cable preparation procedure, so it can be done by cable jointers without any special training.
. Simple design of the product enables fast production and early delivery to customers.
. PD-free performance, so it can be used for sensitive on-site tests,
. Compact design & lightweight.
. Competitive price
. Low annual maintenance requirement.
. Hydraulic lift system
. High Electrical/Mechanical strength
FAT and acceptance tests (PD and HV AC tests) can be performed in EMELEC high voltage facilities.